2014 – Updates
It's been a while since we've had time to give a full update, so here's a quick summary of what we've been up to since last year.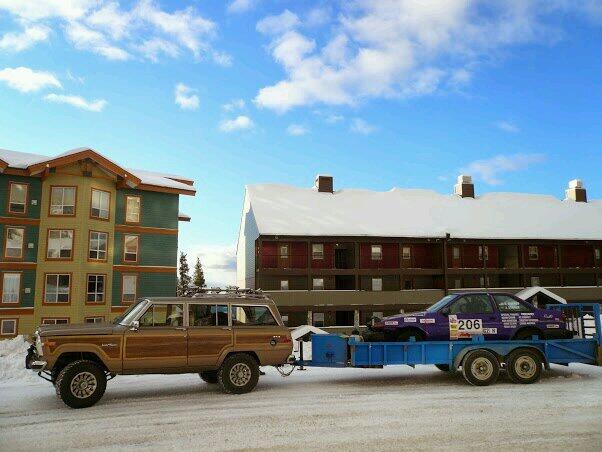 Dustin and Jeff placed 19th Overall, and 5th in class at the Big White Rally in Canada. He was setting 2wd podium times, until a snowbank caught them for  30 minutes on stage 5.
Patches was sold. It's hard to say goodbye to a piece of your life, especially one that represents 10 years of growing up.
WRC Mexico 2014 – There will be no 'Regional Class' this year. Attending makes a great vacation, we recommend it, but won't be there ourselves. It takes place March 6-9th.
The Cascadia International Rally Championship will be where we're focusing our attention this year. There is going to be a very strong 2wd group at most of the events. See you soon friends!
Hatches, Adam's new car is coming along. Look for pictures on our twitter feed and blog updates here.
Go Google 'Drop Bear' and try to imagine what surprise Dustin is working on.
Thanks for your time! Wish us luck for the coming season which starts at the Oregon Trail Rally in May.